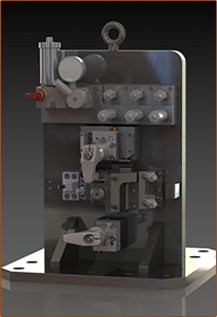 Sierra Design provides professional and comprehensive design services for industrial and non-industrial needs alike. Our depth of experience comes through in every design we execute. We support our design services with a wide range of fabrication and manufacturing capabilities to help you get from concept to reality all under one roof.
A Fixture is More Than Workholding
An extensive background in high-volume machining brings hands-on, real-world knowledge to Sierra Design machine tool fixtures. A fixture is more than just workholding; it is an integral part of the machining process. At Sierra Design, we can assist you in determining an ideal tooling strategy; identify potential dimensional, quality and workmanship problems; then work with you to minimize these risks.
Our product is a well designed fixture. Our goal is an effective process.
Sierra Design Capabilities
Professional Design Services
Fixture and Machine Design & Build
Replacement Components
CNC Milling
CNC Turning
Prototyping
Low Volume Production
Grinding
Sheet Metal Fabrication Services
General Fabrication Services
Tubular Structures
MIG Welding
TIG Welding
Composites
Machines: Designed, Built and Tested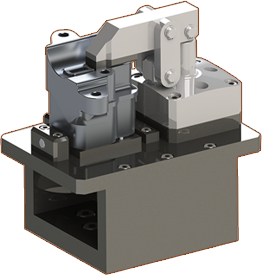 MACHINE:
n.

an assemblage of parts that transmit forces, motion, and energy one to another in a predetermined manner
an instrument (as a lever) designed to transmit or modify the application of power, force, or motion (websters)
This project exemplifies our ability to integrate multiple systems into a functional, ergonomic and aesthetic product with intuitive controls and a comfortable interface. It was designed, built and tested with in-house resources.